A rare rural gem, this 18th-century Brecon Beacons farmhouse was restored by Jones Architects Studio and juxtaposes black-stained cedar cladding with the whitewashed stone of the original outbuildings. (The purchase price also includes planning permission to review them.)
The south-facing three-story conversion known as Libanus rises above a rocky creek with a clever west-facing sheltered terrace accessed through floor-to-ceiling doors that fully expose the interior.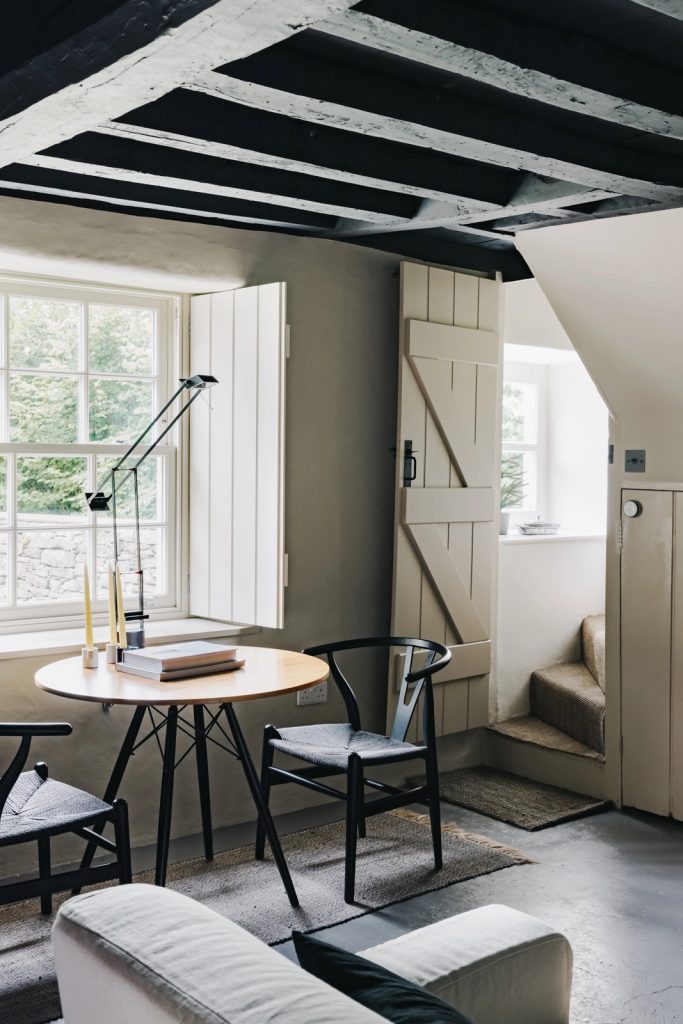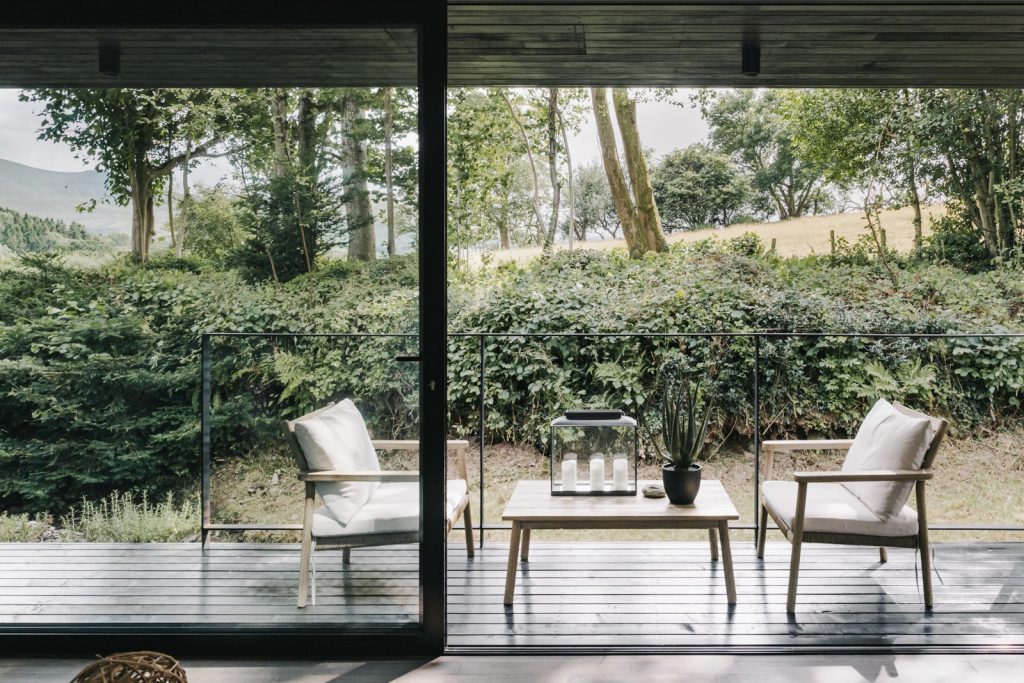 Inside, some of the 300-year-old brick peeks out over new polished concrete floors. The stone fireplace is also original, equipped with a wood stove. Common spaces are finished with rich wood paneling, custom cabinetry, and a newly-appointed kitchen, stained to complement the exterior siding.
The modernized building connects to the next cabin through a glass walkway where three bedrooms are located. The master bedroom is tucked away under oak eaves and outfitted with storage space and private bathrooms – clean, modern bathrooms with matte black fixtures.
Nearly four acres of landscaped gardens wrap the property, showcasing native wildflowers, hedgerows, and old-growth woodland.
The Modern House is listing Libanus for £995,000.
This Nottinghamshire house occupies a real-life secret garden