WA Premier Mark McGowan says he is confident now is the right time to ease most COVID restrictions, but will not yet set a date on when the state of emergency will end.
Key points:
Mark McGowan says high vaccination rates allowed for a soft landing
Grants will be awarded to companies that are still struggling
Authorities are trying to find other uses for a purpose-built quarantine facility.
It came as WA recorded another 10 historic deaths, all from the past week.
They include one man in his 90s, four men and three women in their 80s, and one man and one woman in their 70s.
In the last reported period, 8,392 new cases were reported, with 43,408 active cases in the state.
Of these, 253 are in the hospital and nine in the ICU, and both figures remain relatively stable.
Cases could rise as a result of relaxation of restrictions: CHO
A series of rule changes announced Tuesday will take effect from 12:01 a.m. Friday, including the removal of mask and testing vaccination mandates, capacity limits and the need for travelers to nationals are vaccinated with a triple dose.
Written advice from the state Health Director suggested that cases could increase as a result of the changes.
Dr. Andy Robertson suggested that could cause other problems, such as fewer children attending school and a critical shortage of workers.
But speaking from isolation after testing positive last week, Prime Minister Mark McGowan said he was confident the time was right to lift many of the rules.
"Continuing the restrictions when all the advice is that we're past the peak and all of our systems are working effectively…beyond the point where the medical advice says we can remove them, I don't think I could have justified that." he told ABC Radio Perth.
"While our infection rates are still in the thousands every day, due to vaccines, the impact of vaccines is relatively light."
The prime minister said he was feeling better, after a "tough" few days with the virus, as was his son, who was in serious condition in hospital with the virus.
"He was very sick there for a while," he said.
"He hits different people in different ways, that's been our family's experience."
Boost rate nearly 80 percent
McGowan acknowledged that some people would be anxious, but pointed to WA's third-dose rate, currently hovering around 79 percent, as a key reason for the change in strategy.
"That's because we did hard things and [introduced] difficult rules to vaccinate people, but it has paid off," he said.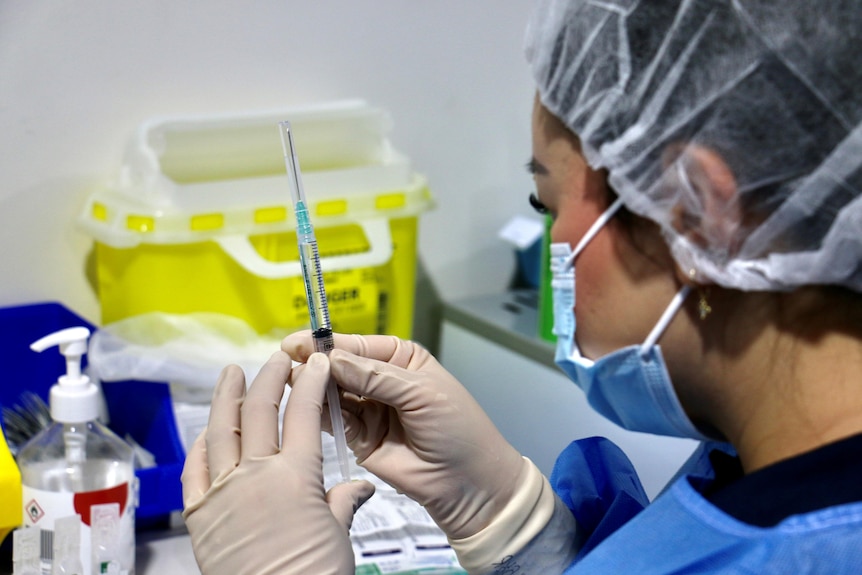 Vaccination rates in the state have been helped by far-reaching mandates, including those that required customers in many places to get a double dose of the vaccine.
But with almost all Western Australians now vaccinated twice, McGowan said that requirement could not be justified.
"All that effort of cafes, restaurants and all that kind of thing is for less than 1 percent of the population," he said.
Despite the change in venues, many Western Australians will still need to be vaccinated with a triple dose within a month of becoming eligible to keep their jobs under wide-ranging mandates.
McGowan said keeping that in place was necessary to continue to increase the third-dose rate, and would continue "for the foreseeable future," and until that rate was "well above" 80 percent.
He denied that it was about punishing the unvaccinated and said that "it is about trying to save their lives and save their health."
Regional Development Minister Alannah MacTiernan said those rules were important to help prevent "cataclysmic" staffing shortages caused by the outbreaks.
"That's part of the idea of ​​trying to keep workplaces as low-risk as possible, at least for the next few months," he said.
Expanded Business Support Packages
Support packages to help struggling businesses will also be expanded, the government announced.
A total of $12 million will be spent trying to attract people back to the Perth CBD and Northbridge.
The government has set aside $4 million to provide businesses with $100,000 grants to hold events such as markets, long table dinners, live music performances, and food and wine events.
They will also have the opportunity to request the use of places such as Elizabeth Quay and Yagan Square.
Grants will be available for 12 months beginning in early July, with applications opening next month.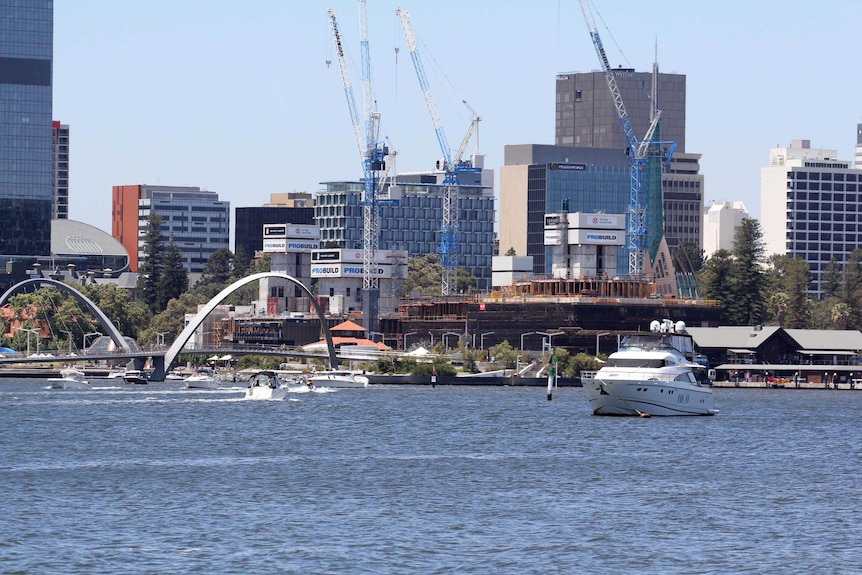 Yagan Square will also get a boost with $7 million earmarked for renovating the Market Hall precinct, with $1 million also earmarked for activating vacant and unused building space.
Additionally, businesses that saw a 30 percent drop in turnover during any two-week period between the start of the year and the end of this month will now be eligible for grants between $3,750 and $37,500.
Another set of subsidies was also modified, lowering the turnover reduction threshold from 50% to 40% and increasing payments to sole traders and micro-enterprises.
Large hotel companies with payrolls between $4 million and $20 million will also see the threshold for a three-month payroll tax break drop from 50 percent to 40 percent.
Government clings to special powers
The prime minister also defended keeping WA in a state of emergency indefinitely, giving the government a wide range of powers, when jurisdictions such as Victoria have introduced pandemic-specific laws.
"So will we have to implement other laws to do exactly what we are doing now under this law? It doesn't make any sense," he said.
"Writing laws and things like that takes time, and then we'll have all the controversy about doing something else.
"As of Friday, it really has a minimal impact on people's lives. They are just three words that allow us, according to the law, to implement those minimum restrictions."
Police say powers of attorney are 'absolutely necessary'
That view was echoed by Acting Police Commissioner and State Emergency Coordinator Colonel Blanch, who said the powers are "absolutely necessary."
He also said that Operation Tide, which has been responsible for managing and enforcing many of the state's COVID rules, will wrap up in the coming weeks.
At the height of the pandemic, it had about 450 agents, but right now there are only about 60 left.
"It will probably be operating with a minimum team from Friday, but we will look to finish it in the next few weeks," he told 6PR.
Acting Commissioner Blanch said many officers will return to their regular duties.
"They will get a preference, they will be able to go to places where there are vacancies or where we want to put more police," he said.
"We have put a lot more police in the city… and in the Northbridge areas. We need more police in the WA region.
"We will send the police to where it is necessary for the community."
Question mark over quarantine facility
As a purpose-built quarantine facility being built by the Commonwealth on the outskirts of Perth nears completion, McGowan said the government had to think about how it could be used.
The only group currently required to complete hotel quarantine is unvaccinated international arrivals.
Health Minister Amber-Jade Sanderson said on Tuesday the measure would be reviewed in four weeks, which could leave the facility useless.
"Obviously it's there for an emergency, but the last time we had a pandemic was 100 years ago, so we don't want it to be there for 100 years," McGowan said.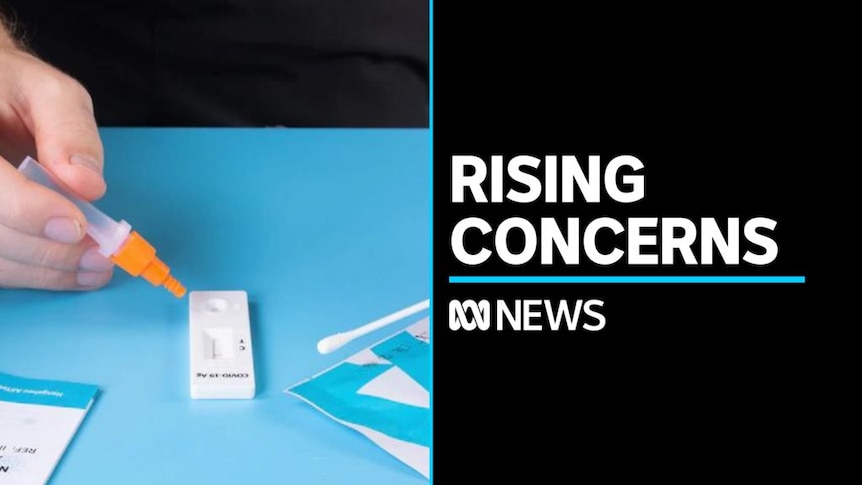 Loading form…