The Home Guarantee Scheme, as previously reported by 9News, will expand to offer 50,000 places a year – more than double the number of places currently available.
The scheme guarantees part of an eligible home buyer's loan, allowing people to enter the market with a smaller deposit, as low as two per cent or five per cent.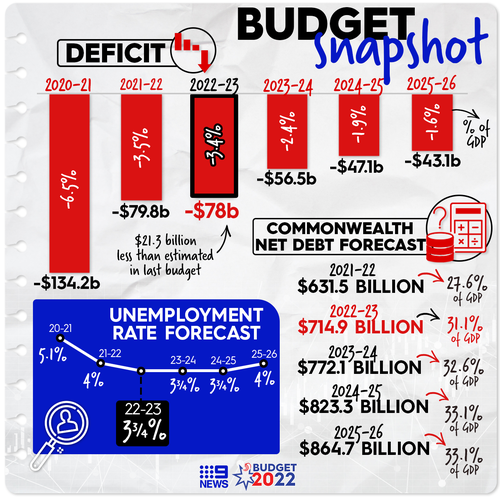 The 50,000-place expansion will remain in place for three years from 2022-23, before being reduced to 35,000.
For the three years of the 50,000-place limit, 10,000 of the spots will be reserved for a new Regional Home Guarantee, that will "support eligible citizens and permanent residents who have not owned a home for five years to purchase a new home in a regional location with a minimum five per cent deposit".
This will come at a cost of $8.6 million over four years from 2022-23 and $138.7 million over seven years from 2026-27, with $20.5 million per year ongoing from 2033-34.
The government said places in the scheme supporting single parents would double.
People making use of the First Home Super Saver Scheme (FHSSS) will also see changes.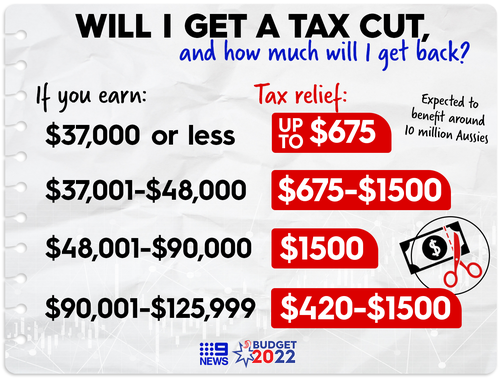 The FHSSS lets would-be buyers build a deposit inside their super, giving them a tax cut and increasing the savings they can put towards a deposit.
From July 1, the maximum amount of voluntary contributions that can be released under the FHSSS will be increased from $30,000 to $50,000.
The Indigenous Business Australia's Indigenous Home Ownership Program (IHOP) will also be extended by two years to 2024–25, at a cost of $7.7 million.
The government said this would support 1,000 jobs in regional Australia for that time, and support about 1,600 Indigenous families in accessing home loans to enter the housing market, or build their own homes.
"Helping more Australians to own a home is part of our plan for a stronger future," Treasurer Josh Frydenberg said.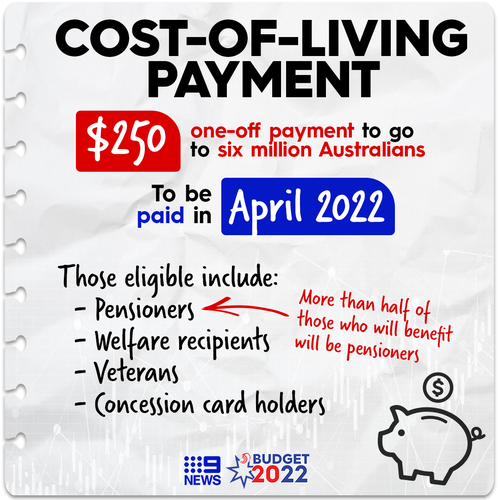 Average house prices in Australia's capital cities recently cracked $1 million.
Property Council of Australia chief executive Ken Morrison said while the new initiatives from the government were welcome, they did not resolve the chief issue of supply-and-demand.
"The Government's own forecasts from the National Housing Finance and Investment Corporation predict that housing supply was set to drop by 35 per cent right at the time population growth would summarize, leading to a deficit of 163,400 homes by 2032," Mr Morrison said.
"New Property Council research released last week also showed that the public's concern over housing affordability had leapt and voters expected national action."
The government is apparently seeking to increase long-term living in regional Australia, with $67.7 million over eight years to improve job prospects and community resources outside the capitals.
As well as $19.4 million announced last year to develop child care services in regional, rural and remote areas, this Budget included $18.6 million to provide "unique digital and data training and employment opportunities" in the regions, and $15.2 million for regional Australian Public Service hubs.